My 'Go To' Person for Skin
"I have known Annkeit for a few years and he is my "Go To" person when it comes to anything involving my skin.
I was first introduced to Annkeit when I starting noticing how great some of my friend's skin looked and discovered that they were all clients of Annkeit's.
I'm in my 50's and a self-proclaimed sun worshipper, but Annkeit is full of knowledge on how to treat my skin from its previous damage and also how to prevent further damage, and I am very grateful. Not only is he knowledgeable, but he is constantly doing research to ensure he gives the best advice and can recommend the best products suited for someone's needs. He's very dedicated and always a pleasure to deal with, and I have highly recommended him to many people on frequent occasions."
— Michelle —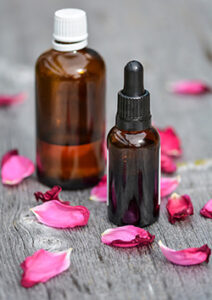 Such a Drastic Difference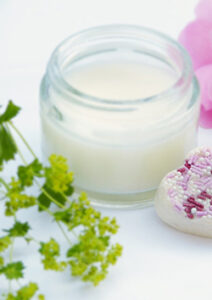 "I can't thank you enough for all your help and knowledge on skin care.
In the past I truly felt like there was no hope for me… Being Irish, in my 50's and living in the sun most my life, I felt I was doomed. I am so grateful that you took your time to educated me on the proper skin care products to use, my morning and evening routine. And seeing you 2x a month has made such a drastic difference in my skin.
Thank you again for your patience with me."
— Katie —
"I have been seeing Annkeit for facials for about 2 years now. My main concern has always been acne. I was regularly going to another place to get facials for many years and did not see any improvement before finding Annkeit. My acne had gotten to the point where I was embarrassed to even go out in public and have people look at me. It was killing my self-esteem to see such bad breakouts every day in the mirror, many of them were under the skin and painful.
I was then diagnosed with PCOS and discovered that my hormone levels were very abnormal. That's when I knew I had to do something different. Annkeit and I had a long conversation about my lifestyle and my previous skincare regime which was doing me no favors at all. He explains the ingredients in products and it makes sense why my old products were not working for me. After receiving the first facial from Annkeit I knew I was in good hands. He put me on a totally new skincare regime with brands that he trusts. At first I was scared to add different products to my face because my skin is so sensitive, but he made informed decisions to choose products and treatments that would work for me. I saw a difference right away, and it took about a month of the new regime for me to see the transformation in my skin and an improvement in my acne. I had less breakouts, and when I do get breakouts, they heal much faster. I couldn't believe that my face could actually be not only clear, but glowing as well.
I finally got my confidence back. He makes me feel empowered and teaches me so much about how to take better care of myself and my skin, he motivates me to nourish myself through amazing products and a client diet. I feel beautiful and I even encouraged my mother to get treatments from Annkeit. She loves him and so do I. We can't thank Annkeit enough. It's more than just skincare, it's self-care, and it's the best investment I've made for myself."
— Dani —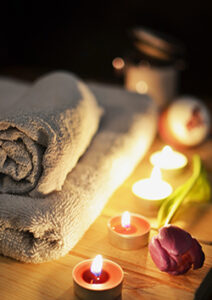 "Annkeit is the Skin Whisperer. He is a wealth of knowledge and is very talented at assessing your skin needs. He perfectly matched products and treatments that garnered results. My skin has never looked better. Annkeit is truly a skin guru." 
— Lydia —