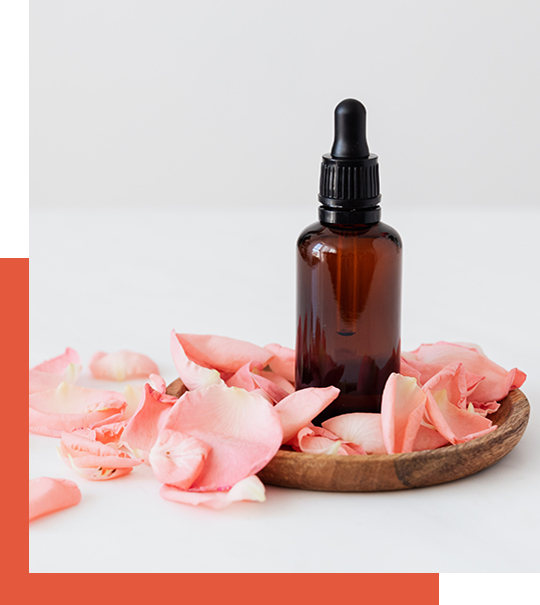 Returns & Refund Policy
Shamin Skin Care gladly accepts returns of products purchased on our online retail store for a store credit or exchange within 14 days of the delivery receipt date (receipt date is based on carrier's stated date of delivery) on unopened and unused products.
We also accept returns of opened products shipped from customers inside the United States for items eligible for a return.*
For opened and used products that are eligible for a return, a credit in the form of an electronic gift card to Shamin Skin Care is the only form of reimbursement, and the full provisions of this return policy are enforced.
We accept up to three individual items to be returned or exchanged in a 365-day period. After three returns or exchanges, you may make another once 365 days have passed from the date each individual return or exchange was processed.
Shipping costs paid by the customer, either priority or expedited shipping inside the United States, will not be reimbursed.
*Products Not Eligible for Return
Due to manufacturer specifications, Shamin Skin Care is unable to accept returns on TOOLS or DEVICES or certain brands including: Time Master Pro or Le Mieux.
Return Instructions
You can send the item back to us at the address below using a trackable method. Once we receive your package, we will promptly process an exchange or issue a refund in accordance with this policy. Please be certain to insure the package. Customers are responsible for return shipping charges, unless the return was a result of damage or error.
Please return the product via UPS or USPS or another common carrier. We are not responsible for return packages that may be lost or damaged in transit; we recommend using a shipping method with tracking and insurance. Retain your shipping receipt for proof.
If you do not have the packing slip, please include the following information with your return: Your name, billing address, and date of purchase.
The processing of returns once Shamin Skin Care receives the package can take up to 14 days.
RETURN ADDRESS:
Shamin Skin Care
Attention: Returns
83 71st St
Guttenberg, New Jersey 07093
Free Gifts and Samples
Any free samples or free gifts with purchase that came with your purchase must be included with your return, unopened and unused. If the free sample or free gift is not included with your return or has been used, a minimum fee of $10, up to a maximum value of the free sample or free gift with purchase will be deducted from your refund or store credit.
International Orders
International orders are considered final sale and are not eligible for a refund or exchange, for any reason, including damages incurred in transit or faulty products.
Canceled Orders
If you have placed an online order and decided you want to cancel, you must email customerservice@shaminskincare.com immediately. Your name and order number MUST be included in the email. PLEASE NOTE that sending the email does not guarantee your order will be canceled. If your order has been already been shipped please utilize the return instructions.
Undeliverable or Refused Packages
Orders returned to us due to being undeliverable, for any reason, are subject to a refund after the return has reached us and is deemed as unopened and in sellable condition. A fee of $15 for postage and transaction fees will be deducted from the refund.
Defective or Damaged Products (USA only)
If a product exchange needs to be made due to a product defect, please email us at customerservice@shaminskincare.com within 48 hours of receipt to notify us of the defect. Shamin Skin Care will issue a return label and the original product MUST be mailed back to the return address. A replacement will be mailed to you when the original has been received and inspected by Shamin Skin Care. This process can take up to 7 business days. Notification of a product defect after the 48 hour period renders the product ineligible for return/exchange.
International Orders see our International Order Policy Above.
Allergic Reactions
Allergic reactions to products can happen. If you experience an allergic reaction we require a doctor's note to receive a store credit on your opened product. Additionally, when you have a reaction please consult with your doctor.
Questions
Questions regarding our return policy should be direct towards our Customer Care team only. You can email our Customer Care department at customerservice@shaminskincare.com. Emails sent to any other email address are not in alignment with this policy and therefore we cannot guarantee your questions will be answered.
We sincerely appreciate your assistance and understanding in adhering to this return policy. Please remember that we reserve the right to refuse a refund on any return shipment. Multiple return requests are subject to our review. We may also deny multiple refunds on products purchased and returned more than once. Returns that do not meet the return policy criteria will not qualify for a refund and may be returned at the customer's expense or destroyed upon request. In the event that an exchange is made, please note the that exchanged item is not eligible for return or exchange. If an opened/used product is returned to us, we have the discretion to mail the product back without a refund. In this instance, you will be notified by email why we are not accepting your return.
Revised Policy
Shamin Skin Care may revise the terms of the Return & Refund Policy at any time by posting revised terms, and these revisions will be effective immediately. If any of the terms are found to be unenforceable, you agree that the remainder of the Return & Refund Policy remain in full force and effect.